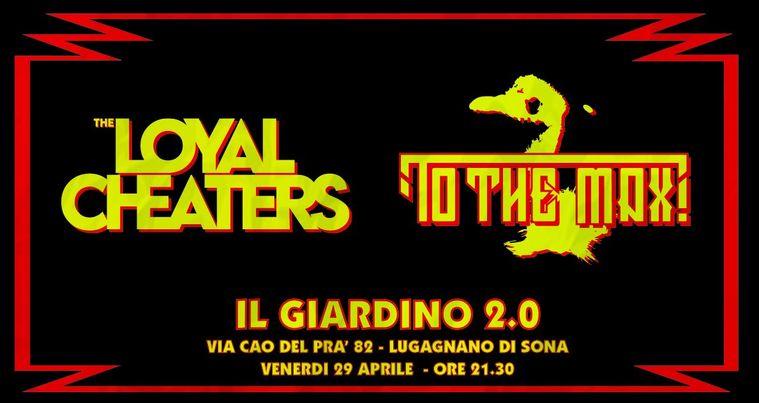 Data
Apr 29 2022
Expired!
Etichette
Prenotazione obbligatoria
THE LOYAL CHEATERS + TO THE MAX
The Loyal Cheaters are an Italian/German Rock n' Roll band formed in 2020, inspired and seduced by the 70s and 80s sound of bands like AC / DC, Runaways, Slade and the latest Scandinavian Action Rock.
Their music and live gigs are conceived to show the high energy, straight to the point attitude that every member embraces, giving no rest throughout thrilling rythms and guitar solos.
The Loyal Cheaters released in December 2020 their debut single Surrender, a tribute to Cheap Trick, one of their greatest influences. The band full lenght album will be released on 18th February 2022 under Dead Beat Records.