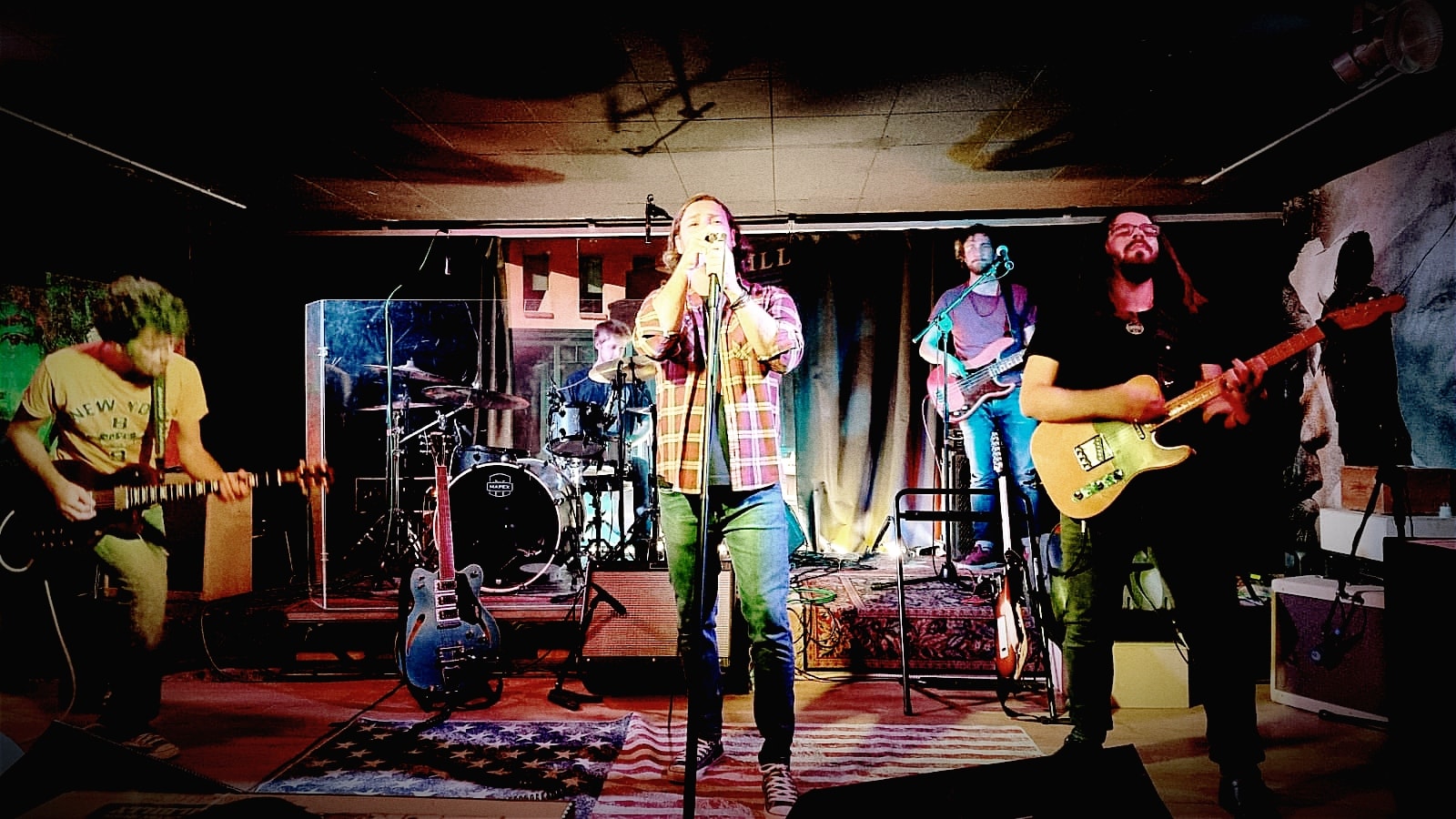 Data
Set 30 2022
Expired!
Etichette
Prenotazione obbligatoria
THE WHITE TAPE – Pearl Jam Tribute.
The White Tape
 PEARL JAM tribute
Il rock di Seattle dal 1991, un viaggio tra le sonorità alternative rock della band statunitense emblema del movimento Grunge, dal 2018 The White Tape interpreta con cura album storici come TEN, VS, VITALOGY, NO CODE, BINAURAL, YELD, AVOCADO mantenendo al tempo stesso integrità e fedeltà verso lo stile personale di ciascuno dei musicisti che compongono la band tributo.
The White Tape é stata recentemente selezionata da Grunge Magazine di Seattle come UNICA BAND ITALIANA assieme ad altre 10 band provenienti da tutto il mondo per la registrazione di un tributo all' album Ten primo disco dei PEARL JAM.
Tap the link below 
https://youtu.be/UwAW7qgzAMU
Nico Vento – voice & guitars
Matteo Vallicella – bass & b. voc.
Francesco Nicolé – guitars & b. voc.
Antonio Paone – guitars
Damiano Hinegk – drums